Exemplary Health and Safety results are achieved by choice, not chance. Safety is our choice. Our people are our most precious asset and we recognize their value.
Our business plan is based above all on an unwavering
commitment to safety
We strive to constantly learn and never miss an
opportunity to do things better
We have launched a new Health, Safety and Environment
system – a "formal way" to make safety part of our day-to-
day operations across the entire LOGISTEC family from
our people working on the waterfront to our
environmental team on the ground
We have a hands-on leadership style at LOGISTEC. We
love to put in the extra effort to learn alongside our
people, roll up our sleeves and take on tasks, and see
what's working and what's not at every level of our
organization.
We will continue to develop concrete actions and
effective tools.
We are engaging our people on the ground. We encourage
them to participate in open communication across and
between all levels of the organization to improve HSE.
LOGISTEC is committed to respecting and being compliant with current environmental laws and regulations in the conduct of its operations. LOGISTEC upholds an Environmental Policy which notably consists of adopting protective and preventive measures in order to reduce any possible impacts on the environment, implementing training programs for the continuing education of its employees on environmental matters, and using and promoting environmentally-friendly technologies in its activities.
The policy states that the Company will subscribe to certain principles, such as:
 

Meet or exceed current environmental laws and regulations in the conduct of all our operations;

 

Reduce our possible impacts on the environment by adopting protective and preventive measures;

 

Promote the installation and use of new technologies that consume less energy and are more environmentally friendly;
 

Adopt and apply an Environmental Management Program aimed at continuous improvement, as measured through the monitoring of the environmental impact of our activities;

 

Implement and maintain Emergency Preparedness Plans designed to allow an immediate response to incidents and situations that may have an impact on the environment;

 

Implement an Environmental Training Program to inform our people of existing environmental laws and regulations, to communicate to them the corporate Environmental Policy and to make them aware of the importance of their participation in attaining the environmental protection objectives adopted by LOGISTEC;

 

Regularly communicate the environmental performance results of our operations to the Board of Directors;

 

We are also committed to reviewing our Policy periodically and revising it in light of new information regarding the types and locations of our activities.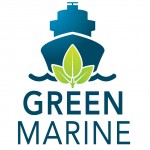 LOGISTEC is also a member of Green Marine. Green Marine is a voluntary program aimed at strengthening the Canadian and U.S. marine industry's environmental performance through various means—by promoting a process of continuous improvement, by building stronger relations with marine waterway stakeholders, and by raising awareness of the industry's activities.
For more information, consult the Green Marine website: http://www.green-marine.org.
GREENHOUSE GASES AND AIR POLLUTANTS
3
3
DRY BULK HANDLING AND STORAGE
2
3
ENVIRONMENTAL LEADERSHIP
2
3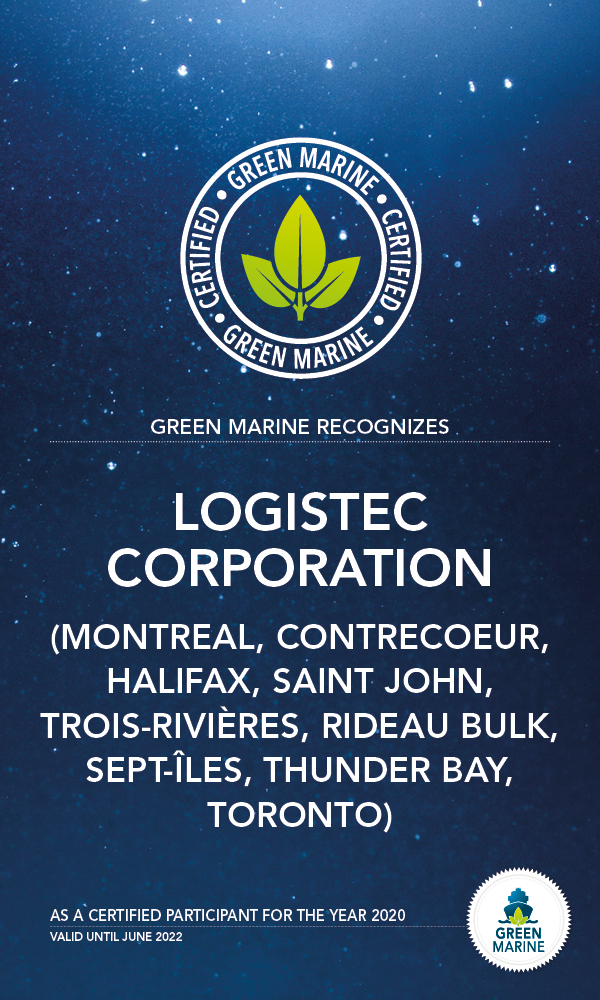 GREENHOUSE GASES AND AIR POLLUTANTS
3
3
DRY BULK HANDLING AND STORAGE
3
3
ENVIRONMENTAL LEADERSHIP
3
3